2020 WEBS Example Websites
Here you can find some examples of what we've created so far. As stated on the More Info Page, every site is built from the same template, created by ourselves, which keeps the costs down for these designs, and makes the build time much shorter.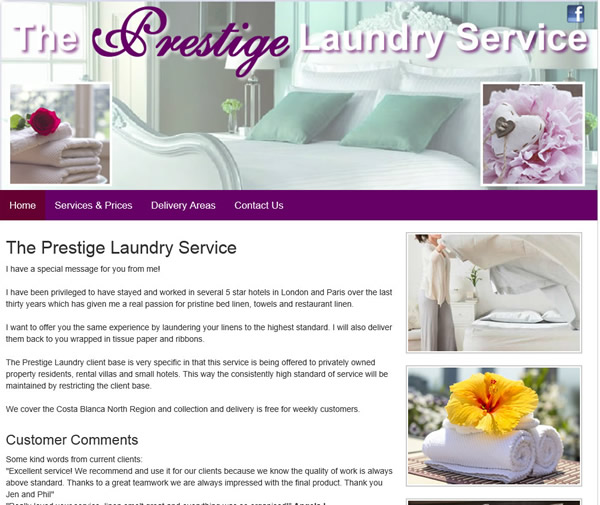 The Prestige Laundry Service
Small business located here in Denia offering a luxury laundry service in the Costa Blanca North. This is a standard build with the additional extras of an imbedded Facebook section on the home page and a domain specific email address. View the site here
Havannah Denia
Cafe Bar in the centre of Denia. Just completed, this site has an additional language included, 2 extra pages and edit regions for the menu pages and events (what's on) pages. View the site here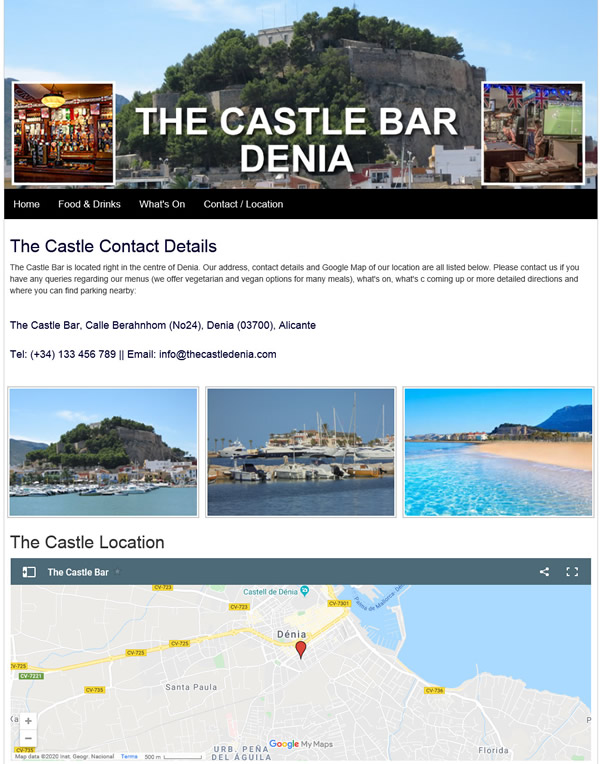 The Castle Bar Denia
A fictitious bar to show how much information we can squeeze onto a website for viewers to see. This site would cost €100 in total: 4 pages, fully editable Menus section(including images) and What's On section. Setting up the edit regions suits all parties - no fear of damaging the website design whilst editing the content and saving money at the same time. The site is 100% device friendly - check it out on your tablet, phone or laptop. It also includes a Google Map of your location. And it's SEO friendly too! Before transferring this to a 2020webs sub-foler a search for 'English bar in Denia' would find this on Page 1 on Google.
Excuse the 'pop-up' we need this to inform all that this one is a test site and not real! View the site here
So what now?
These sites suit any small business looking for a website on a tight budget: Cafes, bars, restaurants, cleaners, mobile services, beauty, shops - you name it, we can do it! Where are you based? It doesn't matter! Everything can be organised online so you can be anywhere in the world, we can still supply your new site.